Machine data visualization, alerts & reporting
IOT in manufacturing – The Industrial Internet for smart factories will dramatically improve productivity and efficiencies in the production process through condition monitoring tools and inventory efficiencies throughout the supply chain. Processes will govern themselves, with intelligent machines and devices that can take corrective action to avoid unscheduled breakdowns of machinery. Individual parts will be automatically replenished based on real-time data. Every handheld digital device in the factory will report the status of every fixed device, giving personnel mobile access to real-time, actionable information. Wearable sensors will track the location of each employee in the factory, in case of an emergency. The list goes on and on.
Indoor positioning systems
Production and shop floor managers can have visual maps of what is happening in the production area. With the help of award-winning mesh enabled very large IOT technologies, the position and movement of inventory, equipment, and people can be accurately mapped with the floor plan. An accuracy of 5 meters will help gain insights on batch processing stages, efficiencies, workflow mapping etc.
New steering instruments will interlink millions of things to ensure that everything runs as planned across the entire value chain. Changes in one part of the chain, automatically trigger adjustments on the factory floor. Customization will be automatic. Raw materials will be programmed with information that it will be part of product X, to be delivered to customer Y. Once the material is in the factory, the material itself records any deviations from the standard process, determines when it's "done," and knows how to get to its customer. (Source IIC)
Data visualization for shop floor
All of the below functions are depicted on our dashboard software which provides realtime information on many of the critical parameters enabled and captured by our solutions for IOT in manufacturing. Data visualization charts provide a comparison of real-time and historical data.
Anomaly detection software
We deploy time series databases to provide alerts on machine anomaly. This would help maintenance teams to proactively take steps to prevent failures.
Controlling of equipment
Our solutions provide relay switches that can control lighting, pumps, blowers, and other electrically operated equipment. Besides we support Philips Hue lighting and other compatible devices from leading vendors that can be integrated into the industrial monitoring solution.
Safety & security
Our sensors can be fitted inside safety helmets to ascertain the safety of workers. Also used to monitor and measure the door opening and closing, usage patterns, unauthorized opening of equipment, intruder detection, presence of reptiles and other creatures.
Indoor Air quality monitoring
Air quality at workplace and hygiene factors play an important role in safety and productivity. Sensors deployed in kitchens, canteens, washrooms, etc can help reduce obnoxious vapors, hazardous gases, etc. ATEX zone 0 sensors are available on request.
Production & expertise

The proximity of junior and senior managers near critical equipment to assess the risk associated with learning and development.
Industrial monitoring solutions

Highly sensitive multifunction sensors attached to CNC machines, Cranes, Forklifts, air compressors, bandsaw,  spot welder, motor systems, etc can be retrofit to provide machine data.
People tracking
In large factories where employees arrive by buses provided by the company, our solutions allow capture of the entry and exit of the workforce at the gates. Social distancing norms can also be monitored inside factories, Visitors can also be tagged to know their whereabouts, movement to restricted areas, etc
Supply chain logistics
Permanent and temporary trucks can be tagged to know their arrival and departure, the waiting time at locations such as a workshop, loading area, washing, and dispatch.
Supply chain visibility
Raw material arrival & dispatch – Automatic reading of high-value inventory, comprising of raw materials and finished goods and their movement within the manufacturing departments – storage yard, warehouse, production area, finished goods, and packaging. The storage conditions and handling of sensitive equipment can be monitored, besides the chances of potential theft.
Factory environment & condition monitoring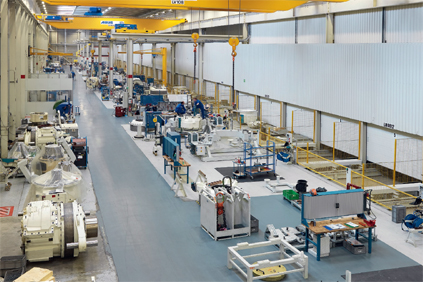 No more wires !!  No more the need to physically visit locations where analog sensors are deployed. Remotely monitor temperature, relative humidity, ambient light, pressure, vibration, water levels, air quality, CO2 levels etc
Power monitoring in factories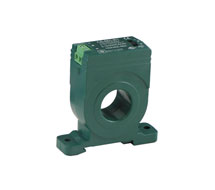 Our wireless retrofit sensors can be attached to power equipment to know the consumption levels of various equipment such as blowers, ovens etc installed inside the manufacturing plant. With the help of our Anomaly detection tools, outages and erratic behavior can easily be detected in power-consuming equipment at factories.
Proven technologies for smart factories

As prescribed by the Industrial Internet of things consortium, our technology stack for IOT in manufacturing is fully deployed using opensource software. We provide API interfaces to connect with existing ERP / production environment systems.
IOT in manufacturing – certified hardware
Our IOT in manufacturing solutions for smart factories can be deployed in a rugged environment using industrial grade, low power consuming edge devices such as Intel NUC / Dell edge gateway, etc.
IOT condition monitoring solutions in smart factories
These solutions can further be customized to meet the various requirements of automated warehouses, ports, shipyards, cold storages, hospitals, theme parks, theatres, retail stores, commercial buildings. Our expertise in IOT prototyping, proof of concept and deployment spans over 4 years and we work with some of the leading sensor manufacturers, edge gateway vendors, and ecosystem partners.
Call us to know more about how our industrial-grade solutions for IOT in manufacturing can help in optimizing costs and maintaining uptime. Call us for a demo today !!
IOT in production managemen
Our versatile, ready to deploy solution for IOT in manufacturing provides the following capabilities to help manufacturing companies gain insights using asset intelligence by deploying retrofit wireless sensors and dashboards which provide machine data. Our sensor dashboard software, alert mechanisms, and notifications help plant managers in reducing maintenance costs and lowers potential breakdown causes.
Bluetooth mesh for condition monitoring
No single technology or vendor has the capability to provide a 360-degree view and control over industrial monitoring. Hence we have adopted and engineered a versatile mix of Bluetooth low energy, Active RFID (50+ meters) and BLE mesh network solutions to meet the demand of the manufacturing industry. The sensors can run battery operated, directly powered or connected with solar panels for outdoor usage.