Industrial monitoring, automation & control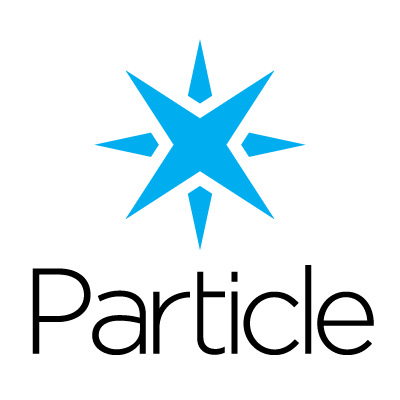 When it comes to deploying industrial condition monitoring, a hobbyist approach would never go beyond prototyping. We integrate industrial grade wireless IOT sensors, dashboard, data visualisation tools and anomaly detection for customers worldwide, and represent some of the innovative manufacturers globally, and having setup an in-house research team to build our own hardware modules.
Industrial grade, non invasive IOT sensors
A lot of legacy equipment and infrastructure exists across the globe and their maintenance and monitoring needs physical presence to understand the operating environment and conditions.  Bringing intelligence to these systems would need expensive wiring and electrical certifications. Our wireless solutions take the pain out of deploying industrial monitoring solutions.
No wires or soldering or an activity that would make the warranty of your equipment void. Deploy long range non invasive IOT sensors for data collection is easy. Should simply be glued or clamped on to the target object to be  monitored and the sensor starts transmitting various parameters.
Sensor gateway programming
No two vendors use the same handshake to communicate with sensor device, although the claimed standards remain the same. Our expertise is in building robust device management software and integrating gateways for Zigbee, Bluetooth Low Energy, LoRa and Active RFID sensors.  The sensor data is pushed on to a cloud or local server depending on client requirements, along with integrated push message, text and e.mail alerts that a relevant in an infrastructure maintenance environment.
IOT sensors & protocols supported
We have a range of technology solutions to meet the demands of monitoring, controlling and tracking in an industrial monitoring environment. Using a combination of wireless sensor technology such as Zigbee, Bluetooth Low Energy (BLE), Active RFID and LoRa. These solutions help in industrial asset monitoring – cold chain freezers, fleet cargo, industrial equipment and environment monitoring. To measure and manage energy, control temperature, humidity, vibration, light levels, movement & acceleration that allows proactive monitoring of machines and environment.
Industrial monitoring sensors and battery life
Long battery life plays a key role in ensuring low cost of maintenance – ownership and unwanted interruptions and exclusions while critical high value fixed assets – plant and machinery need 24 x 7 monitoring. Typical solutions we provide guarantee a 10 year battery life with a transmission frequency of 30 minutes. It makes practical sense when a factory of warehouse is planning to deploy 1000's of these sensor devices to track workforce and equipment.
Coverage area of wireless IOT sensors
Where high data transfer needs are a requirement, Zigbee, active RFID enabled tags gives the ability of being able to monitor and track the high value objects within a perimeter range of up to 100 meters. A construction yard or manufacturing area of a shop floor or a logistics warehouse where which theft or abuse are prevalent. Farm automation and building automation solutions with LoRa technology has a typical range of 1 – 5 miles with line of sight restriction.
Monitoring moving industrial objects
Some IOT sensors use active readers which can be placed at multiple locations to track the movement and monitor environment conditions and know the location – as in the case of preventing in-transit cargo theft or knowing the temperature of high value medicines. This helps in understanding the arrival, departures, check-in, check-outs, potential theft conditions. Also helps in understanding workflow patterns in a supply chain environment. For technologies such as LoRa, the roaming function is seamless in countries such as USA, France, Germany etc
IOT platform expertise
We bring considerable expertise in building custom solutions, evaluating off the shelf components, designing the device management software, dashboards and are involved in rigorous field test deployments to ensure the IOT solutions works right the first time. We have deployed solutions using, Cumulocity and IBM cloud. For building automation solutions, we have deployed KNX enabled OpenHAB 2 development for building 2 way dashboards for controlling sensors, HVAC, Phillips Hue bulbs, , door security, energy management, air quality etc.
We have developed device management software, gateway development using industrial boards, dashboard software solutions built with open source tools such as OpenHab 2, Influxdb, Grafana, integrating with middleware such as Mqtt, Flask & Kepware, building industrial grade products, done extensive field testing, deployed solutions and provided interfacing with third party software and hardware.
Meet us at IOT Asia 2018 Singapore, SensorExpo 2018 San Jose. New to IOT ? Call us for more information on how our industrial asset monitoring solutions can add value to your business model.