Node-RED & JS foundation
Nick O'Leary and Dave Conway-Jones, IBM Emerging Technologies.
Node-RED is a key part of IBM's platform's Developer experience, making it easy to create IoT applications that can combine the best of what IBM Bluemix has to offer.
All of this has been possible through the power of open technology. Had Dave and I kept it to ourselves, we would have got on with our client projects, making incremental changes as and when we needed something from it. But by developing it in the open, we have seen a community build around it that has helped push it further than we could have ever imagined.
The JS foundation,  of which IBM is a founding member, has been created to drive widespread adoption and continued development of key JavaScript solutions and related technologies. With a formalized partnership with the Node.js Foundation, it is creating a center of gravity for all things JavaScript.
As part of the launch, we're excited to announce Node-RED is becoming a project within the foundation.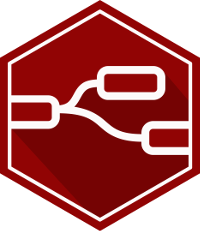 Becoming part of the foundation means we'll benefit from increased collaboration and cross-pollination between the wide variety of projects. We'll have an open technical governance structure and access to a Mentorship Program that will help us continue to drive innovation and increase participation.
Over the coming days and weeks, we will formalize these things along with the other projects in the foundation.
But above all else, we remain an open project that continues to welcome contributions of any sort, from anyone. Our GitHub organization won't change, Dave and I aren't going anywhere and we're still committed to making Node-RED an indispensable tool for the Internet of Things.
Our developers have provided expertise in building IOT sensor connectivity rules and alerts using Node-RED programming environment. Call us to know more about our IOT solutions.